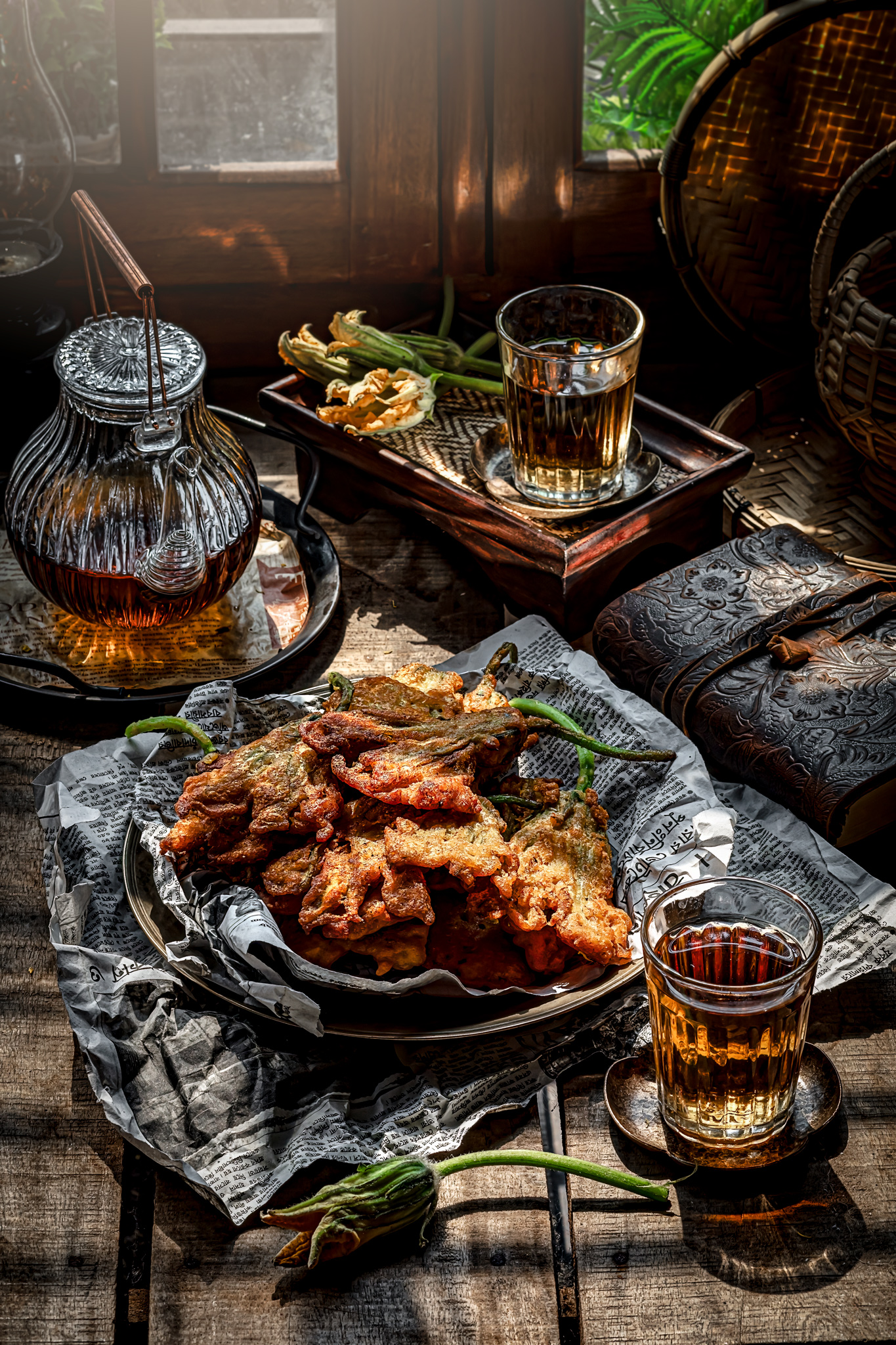 Pumpkin Flower Flitters
Pumpkin Flower Flitters
One of the most favorite home made snacks item of Bengalis all over the world is our very own Pumpkin flower Flitter. I have followed this rcp for making this!!
You will need:
10 – 12 pumpkin flowers
1/2 cup of rice flour
1/2 cup of gram (besan/chickpea) flour
1 tsp salt
1/2 tsp garlic powder
1/3 tsp coriander powder
1/3 tsp cumin powder
1/3 tsp turmeric powder
chopped coriander (optional)
water as required
oil for frying
Procedure:
- Add all the dry ingredients to a bowl and mix together. MAKE SURE you sift the gram flour as this can become lumpy in storage and will create a lumpy batter otherwise.
-Chop some coriander (a very little amount is needed) and add to the bowl if you are using this.
-Slowly add enough water to create a fairly thick batter that will stick to the flowers, you don't want the batter to be really thick or really runny.
-Heat some oil in a frying pan/deep wok.
-Once the oil is hot, dip the pumpkin flowers into the batter ensuring you get a thorough coating and gently lower into the hot oil. Fry for about 3 – 4 minutes each side until golden brown to make sure they get really crispy on the outside. Drain on kitchen towel before serving.
And Enjoy your crunchy Pumpkin Flower Fritters as an appetizer or as an afternoon snack with a hot cup of tea!