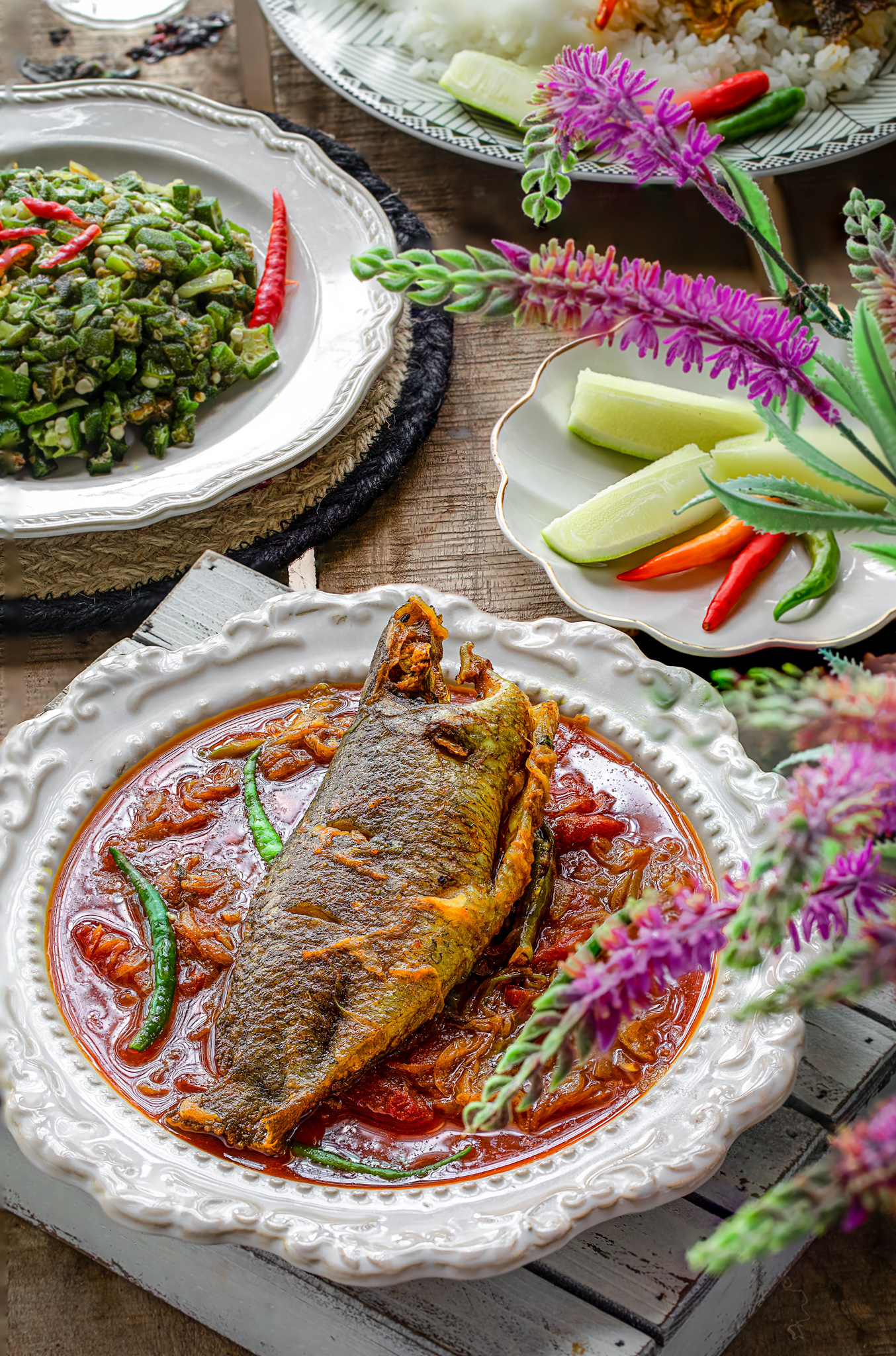 Koi Machh Bhuna
Fish Curry
This fish is basically Climbing gourami.( we call this KOI fish.
Koi are a type of carp, a common fish that can be found all over the world, but what makes Koi so special is their coloring and lineage. There are regular competitions to name the top koi . It is called Nishikigoi in japanese .
Climbing gouramis are so named due to their ability to "climb" out of water and "walk" short distances. Even though it has not been reliably observed, some authors have mentioned about them having a tree climbing ability. It's a very much valued fish here in Asia, the flesh is medium colored and has a definite flavor which is not too strong and I find it easy to get used to. The flavor is more intense in the skin. The flesh may feel oily until cooked.
This fish can be cooked in many ways , with leafy vegetables and potatoes , it can be steamed with different kind of marinations and also can be cooked without vegetables like the way I did . Here's the rcp!
INGREDIENTS:
1. 4 pieces koi fish
2. 1/4th cup oil
3. 1cup chopped onion
4. 2 tbsp onion paste
5. 1 tsp turmeric powder
6. 2 tsp red chili powder
7. 1 tsp coriander powder
8. 1 tsp salt
9. 1.5 cup of water
10. some chopped coriander leaves
11. Red tomatoes 2 medium size chopped
First clean and wash the fishes with salt and lemon the marinate with half tsp turmeric and half tsp salt. Now heat oil in a frying pan. Add all Koi fishes, fry both sides for 2-4 minute to turn light golden colour in medium-high flame.
Now in the same cooking pan add ½ cup chopped onion. I used the fish fried oil, stir onion and fry till light golden colour.
Add some water. Add 2 tbsp onion paste, 1 tsp turmeric powder, 2 tsp red chili powder, 1 tsp coriander powder ,tomatoes and 1 tsp salt. Stir and mix all. Saute this for 3-4 minute in medium flame to remove raw smell.
Oil separate from spices, sauté done. Now add around 1.5 cup of water. Mix all. Simmer this in high flame properly. After simmering, add fried Koi fishes. Mix all. Now cover pan in medium flame for 10 minutes.
10 minutes later, open the lid. Stir and flip all fishes. Check taste of salt. If needed add some more. Add some chopped coriander leaves. Cook for 2 more minutes .
Done!
Serve with steamed rice or poalo and Enjoy!!