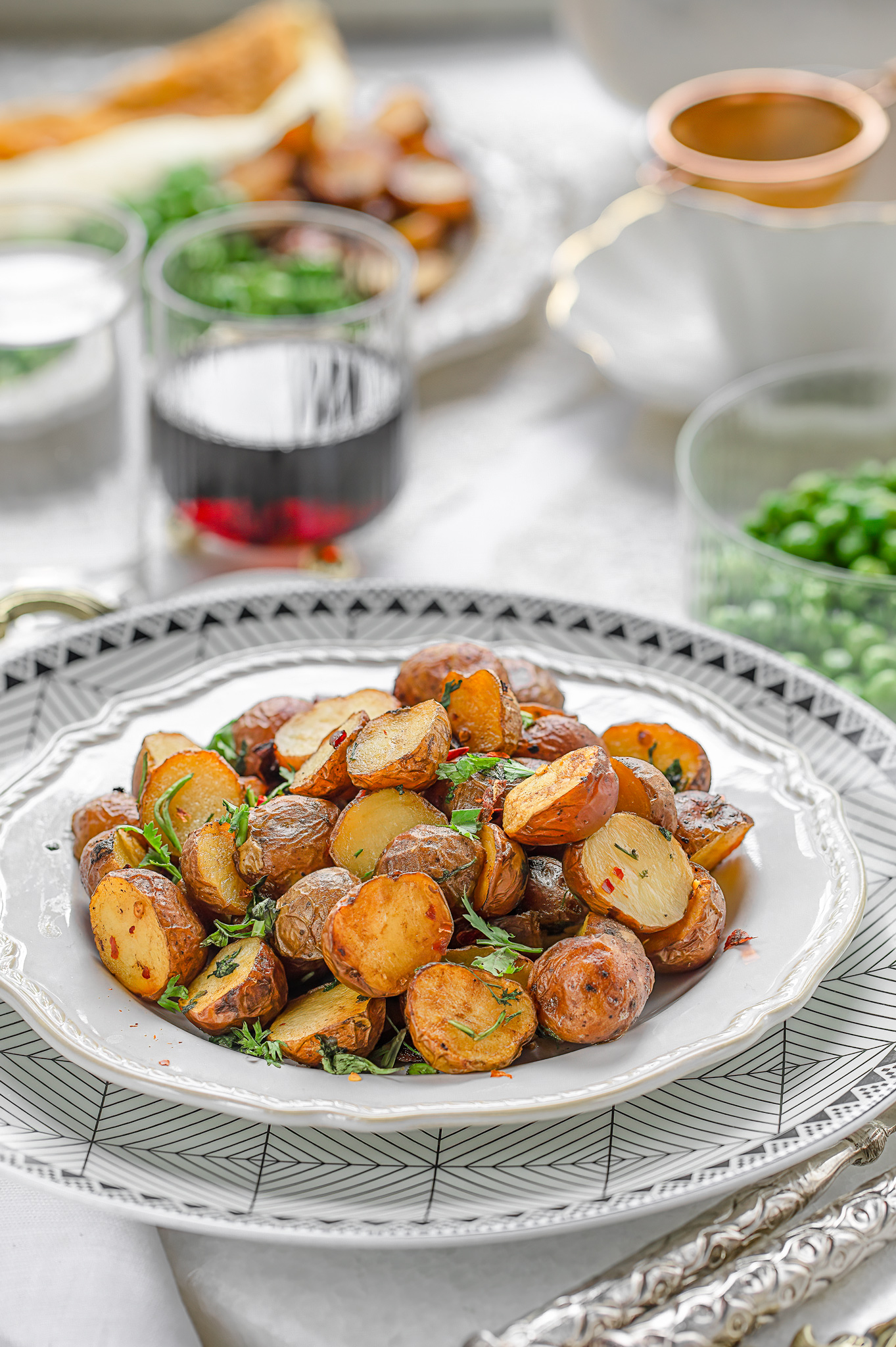 Potato Wedges
Potato Wedges (Home Made)
I took about 20 tiny round potatoes(Red Potato Cardinal) and cut them all into halves but you can also take regular 4 medium sized potatoes.
INGREDIENTS
▢¾ tsp salt
▢¼ cup corn flour
▢2 tbsp oil
▢½ tsp pepper (crushed)
▢½ tsp kashmiri red chilli powder/ ¼ tsp chilli flakes
▢3 tbsp oil for shallow frying ( you can also deep fry as per the conventional recipe)
▢½ tsp mixed herbs
1.Now, firstly, in peel the skin of potato( though I didn't do it as the potatoes were really small and the skin were very smooth), use same sized potato preferably less starchy.
2.chop them to thick wedges cutting each potato to 8 wedges.
further, boil the potato wedges for 5
minutes adding little salt in the water.
drain the water and keep potatoes aside. cool completely.
3. Coat the potatoes with 2 tbsp oil.
further, add ¼ cup corn flour, ½ tsp pepper, ½ tsp chilli powder or the chilli flakes , ½ tsp mixed herbs.
mix well making sure the corn flour gets coated uniformly. freeze the leftover potato wedges and use for atleast 3-4 month.
4. Bake at 180 degree celsius for 15-18 minutes or till the potatoes are golden and crisp.
alternatively, deep fry the potatoes into hot oil. For shallow frying cover the potatoes with lid and let it cook for 10 min in low flame.
5. Stir occasionally, till the potatoes turn golden brown and crisp.
6. Sprinkle wedges with salt and chilli powder before serving.
Finally, enjoy spicy and crispy potato wedges with tomato sauce.