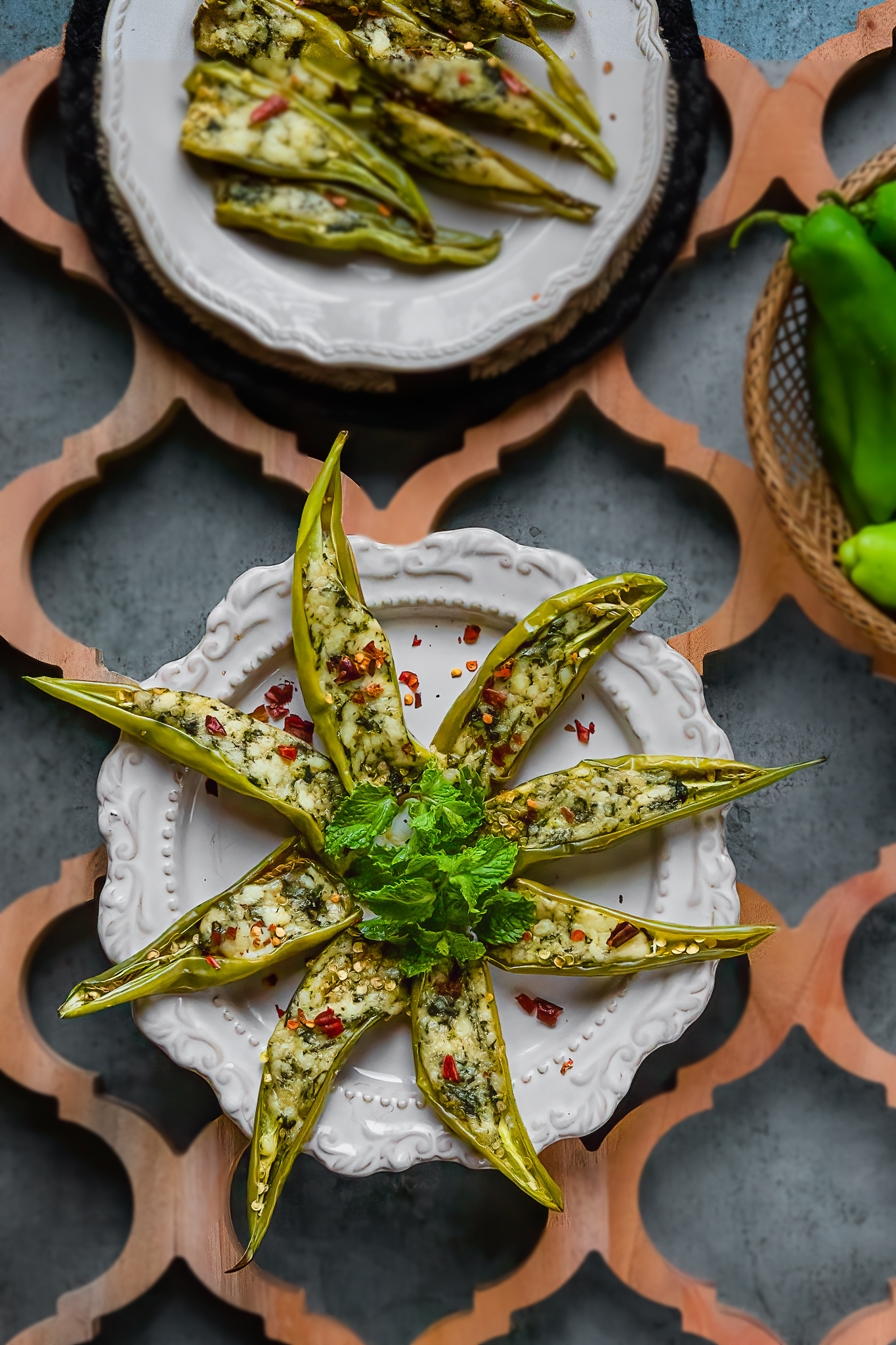 Italian Stuffed Jalapenos
Italian Stuffed Jalapeños/Bell papers
With Italian sausage, cream cheese, Parmesan, and mozzarella, these Italian Stuffed Jalapenos are extra cheesy with just the right amount of heat.
You only need a simple list of ingredients – including three kinds of cheese – to make these cheesy jalapeno poppers.
- Jalapeno peppers – Cut them in half, then seed and devein them for this recipe.
- Olive oil
- Italian sausage/or any sausage – I use mild sausage for this recipe but feel free to use a hot variety if you want even more heat.
- Red onion, red bell pepper, and garlic – Add flavor and texture to the filling.
- Cream cheese – For a wonderful creamy texture and delicious tang.
- Shredded parmesan – For a wonderful nutty, salty flavor. I like to add extra as a garnish before serving as well.
- Mozzarella cheese – Blistered mozzarella cheese puts these jalapeno poppers over the top!
- Fresh Italian parsley/mint/basil – For garnish, if you like. Chives also work well.
Procedure-
These baked jalapeno poppers come together in just a few steps.
- Roast the peppers. Roast the halved jalapeno peppers for 10 minutes, until nicely softened. Cool.
- Make the filling. Cook the sausage, onion, pepper, and garlic until the sausage is browned and vegetables are softened. Cool. Then stir together sausage mixture, cream cheese, and parmesan.
- Stuff the peppers. Place a heaping tablespoon of mixture into each jalapeno half and top with shredded mozzarella.
- Broil the peppers. Place under the broiler and cook until the filling is melty and the cheese is blistered/browned.
- Garnish & serve. Sprinkle with shredded Parmesan and garnish with chopped Italian parsley or chives. Serve hot or warm.
Allow the sausage mixture to cool. To prevent the cream cheese from melting immediately, it's important to allow the sausage mixture to cool before combining them. You can place the sausage in the fridge to speed up the cooling if desired.