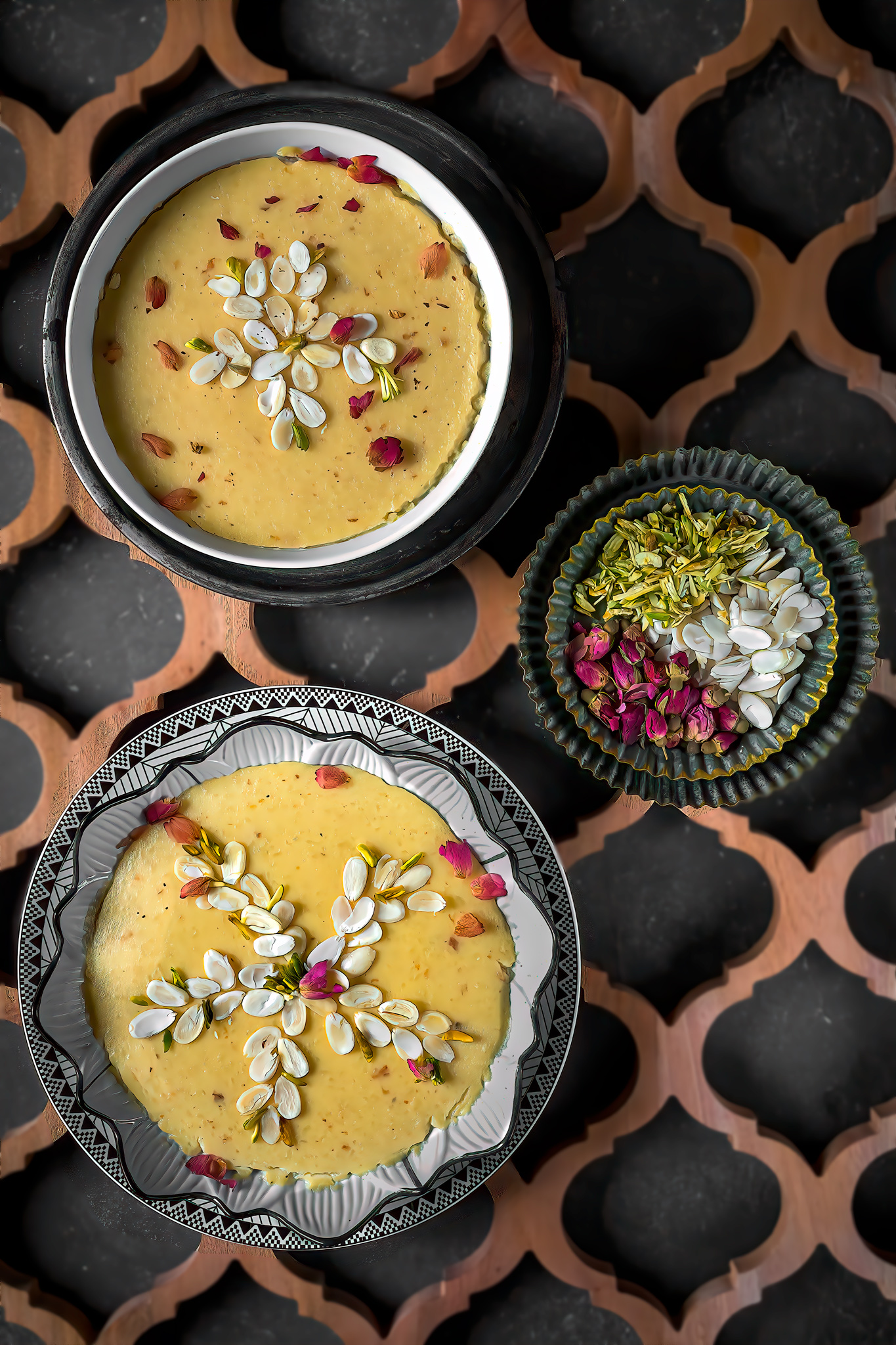 Kheer
Kheer (sweet rice pudding) is a sweet dish and a type of wet pudding popular in the Indian subcontinent, usually made by boiling milk, sugar or jaggery, and rice.
My rcp is very simple
- 6 ltr liquid full cream/whole milk
- 1 hand full Polao rice (uncooked)
- sugar to taste (it should be generously sweet )
- 1 inch cinnamon stick
- nuts
That's it.
Preparation
Rinse ¼ cup Polao or basmati rice a couple of times in fresh water and then soak in enough water for 15 to 20 minutes. Meanwhile when the rice grains are soaking, take 6-litre full-fat milk in a heavy wide pan or saucepan or kadai. Keep the pan on low to medium-low heat. Stir at intervals so that the milk does not burn at the bottom of the pan. Let the milk come to a boil. After the milk begins to boil, drain all the water from the rice and add it to the hot boiling milk. Mix very well with a spoon. Simmer and cook rice on low heat. No need to cover the pan when the rice is cooking. Cook the rice grains till they are 50% done or half-cooked. Then add 1 cup of sugar or add as required. You can add raw sugar or white sugar. I generally use unrefined raw sugar. Mix the sugar in the milk. Continue to cook rice on low to medium-low heat. Do stir at intervals. Simmer till the rice is almost cooked. Then the cinnamon. Add 1 tablespoon each of sliced almonds, chopped cashews and sliced pistachios. You can blanch the almonds if you prefer or just slice them raw. You can include various other nuts according to your preferences. Mix well. Again mix and continue to cook on low heat till the rice kheer thickens and the rice grains have completely cooked.
Switch off the heat when the rice grains are completely cooked. The kheer will also thicken. On cooling, rice kheer thickens more. Scrape milk solids from the sides of the pan and add to the kheer.
Pour the kheer in individual serving bowls. You can serve the rice kheer, hot or warm or chilled. Refrigerate leftover rice kheer and use it within 1 to 2 days. You can eat it cold, or reheat it until warm.
If the kheer has become very thick add a splash of milk and reheat.